London Rental Property Market Analysis: Alex & Matteo Estate Agents See Rent Prices Rising
London Rental Property Market Analysis: Alex & Matteo Estate Agents See Rent Prices Rising
Property trends follow the laws of location, supply and demand. When the pandemic hit, London saw a decline in rental demand and therefore prices declined. However, the last few months show signs of a rebound. It is notable that while central London is rebounding, surrounding areas like Bermondsey, Canada Water and Rotherhithe are showing even greater gains. So, what changed? And where could we see rental prices go in 2022?
Location –
Location is everything. So, when we talk about prices and activity, we need to clarify location. Rental property prices are very nuanced due to location. With the pandemic, we saw migration away from the London city center to the outskirts. Many city residents either moved back home, moved in with friends or found residence close to London but away from the center.
As demand for the inner city waned, rental prices fell. However, locations farther out from London didn't fare as bad because interest in their locations increased. Prices adjust to demand.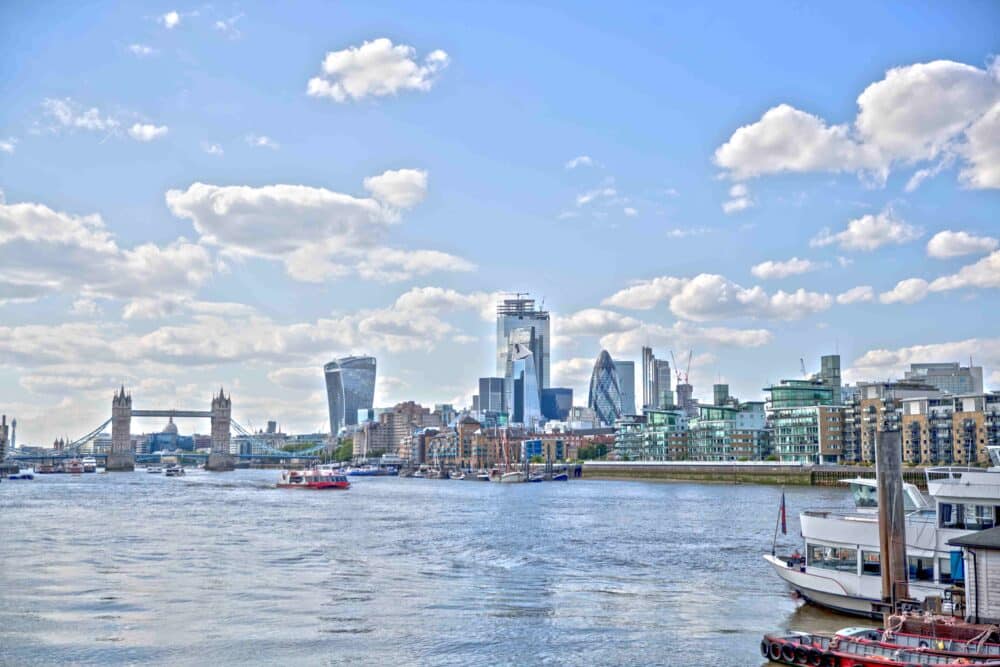 Demand –
Very simply, London is a desirable place to live. That never changed. What did change was a freeze in migration to London and a temporary exodus from the city due to the pandemic. The pandemic stagnated the market with lockdowns and restrictions.
Now, with loosening restrictions and a semblance of normalcy, over the last few months residents are moving back to the inner city. The city is also seeing the demand from university students looking to be close to campus and cultural activities. Two things young renters have desperately missed over the last two years.
Combine this migration with the demand of city residents that delayed their move – and the flood gates opened. Renters have all entered the market at the same time, putting pressure on supply.
Supply –
The pent-up demand has helped push the rental supply to the lowest it has been in almost a decade. But the strain from current demand isn't the only factor putting pressure on supply. During the pandemic, many tenants locked in lower rates for two- or three-year leases. On the other hand, some landlords have decided to sell up to take advantage of property prices. Then there are landlords who have turned to reserving their properties as holiday lets.
This reduction in supply creates an increase in prices. Rental prices are above pre-pandemic levels in many London locations. Inner London has seen prices increase 5.7% since 2019. However, around Bermondsey, Canada Water and Rothehrithe have increased 15.2% since 2019.
Predictions for 2022 –
We expect migration back to the city and continued foreign interest in residing in London area. The rental market, and prices will remain positive for 2022. For Bermondsey, Rotherhithe and Canada Water, the area is the best of both worlds.
The greenery of Southwark Park, the Russia Dock Woodlands and the vicinity to the River have been great attributes for those people looking for more livable and less crowded neighborhood. People have also rediscovered the sense of community, the beauty of shopping local helping many independent quality businesses in the area.
Of course we don't have a crystal ball, but we believe that in light of what is happening around  SE1 and SE16 postcodes – the Cycle Superhighway, the recently approved Grosvenor residential project at the Biscuit Factory, the regeneration of Canada Water by British Land, together with the Blue Regeneration, just to mention few – let us hope only an increasing number of people will want to move in this beautiful part of town with a consequent increase in demand for properties to rent and buy.
If you would like more information about the rental and property sale market, we are here to answer your questions!