Quick Guide on How to Choose a Conveyancer – Property Solicitor
When it comes to selling or buying a property in Bermondsey, Rotherhithe, Canada Water or anywhere in London, choosing a good conveyancer is crucial to ensure a smooth and stress-free process. Of course, with any profession there are good ones and not so good ones. But if you do not know what a conveyancer is or what they do,how do you know if they are good at their job? No worries, that is why we are here!
What is a Conveyancer
A conveyancer is a professional who specializes in the legal transfer of property ownership from one person to another. They handle the legal paperwork and processes involved in buying, selling, or transferring ownership of land, buildings, or other real estate. Conveyancers work with estate agents, solicitors, and mortgage lenders to ensure that all legal requirements are met and that the transfer of ownership is completed smoothly and efficiently. They may also be involved in preparing contracts and other legal documents, conducting searches and investigations, and providing advice to clients on matters related to property ownership and conveyancing.
When buying or selling properties, there is so much to think about and too many places where a small mistake can often be devastating, or at least very inconvenient. So, by doing a little homework upfront, you can ensure your real estate sale or purchase goes smoothly and is stress free. If you follow the following tips, you have a better chance of hiring a good conveyancer.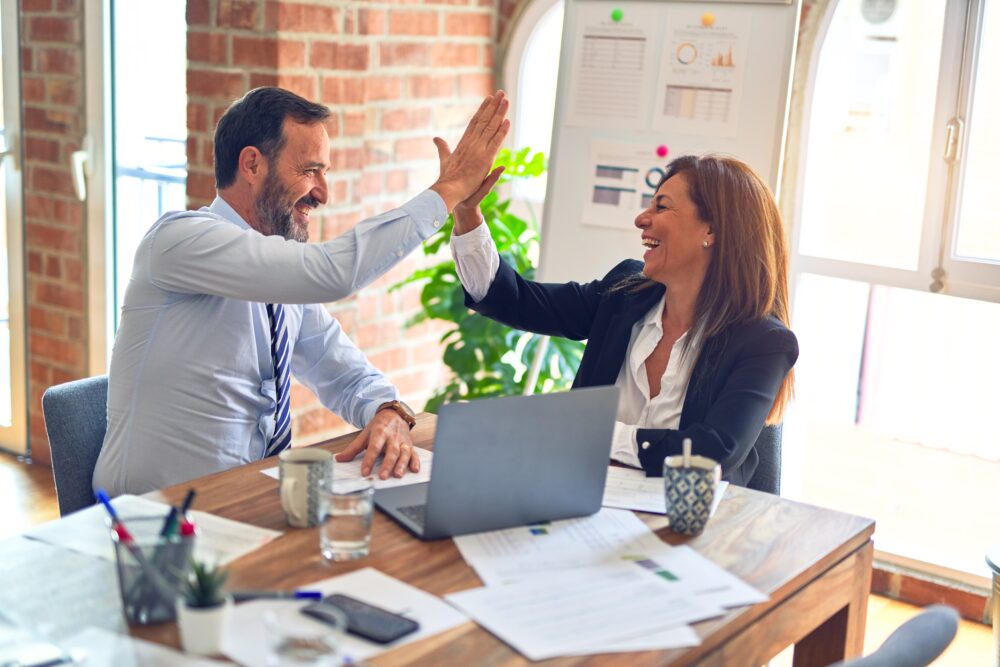 Tips to Finding a Conveyancer
First, you really do not have to look far for a good conveyancer. As estate agents, we work with them all the time and know who the good ones are. While we hope we are your trusted property experts, we might not yet be so get recommendations from other estate agents, you can trust, who work with conveyancers on a regular basis. They will be able to give up to date recommended conveyancers who are reliable and efficient today, not last year.
Now, if you feel you want to do all the legwork on your own, follow these tips:
Look for a conveyancer with experience: Choose a conveyancer who has a proven track record and a good amount of experience in the field. They should be familiar with the local property market and the specific laws and regulations that apply in your area.
Check their qualifications: Make sure that the conveyancer you choose is properly qualified and licensed to practice in your state or territory.
Look for good communication skills: Choose a conveyancer who is easy to communicate with and who will keep you informed about the progress of your conveyancing transaction and is available to answer any questions or concerns you may have. It is a good sign if a conveyancer offers to share their mobile number with you.
More is not always better: Look for a conveyancer who is not handling too many cases at the same time. It is important to choose a conveyancer who has the time and resources to focus on your case and ensure that everything is done efficiently.
Consider choosing a small firm rather than a large one based in London. Large firms based in London may be more expensive and too busy to handle your case swiftly.
Consider their fees: Shop around and compare the fees of different conveyancers to make sure you are getting a good deal. Be wary of conveyancers who quote very low fees, as they may not be providing a high level of service. Also, avoid firms that do not assign a conveyancer to you until you pay their initial fees. This is a red flag, and you may end up with a conveyancer who is not fully committed to your case. Finally, remember that good service comes with a cost. While it may be tempting to go with the lowest quote, be wary of conveyancers who offer very low rates as they may not provide the best service.
Ask for references: Consider asking the conveyancer for references from past clients or check online reviews to get an idea of their reputation and the quality of their work. Of course, if you call us, you will get our preferred list of conveyancers!
By following these tips, you can ensure that you choose a good conveyancer who will help you navigate the process of buying or selling a property smoothly and efficiently. As always, if you have questions about conveyancers or any other real estate related question or want more information about living in the Southeast London, Canada Water, Rotherhithe, Bermondsey area, reach out and let's chat! We are your local property experts.