How Independent Letting Agents in SE1 Are Meeting Housing Demands
In the heart of London's vibrant SE1 district, a remarkable transformation is taking place. Amidst the bustling streets and historic landmarks, Alex & Matteo Estate Agents are at the forefront of addressing the ever-growing demands for housing. As independent letting agents, we are uniquely positioned to offer personalised and effective solutions in this dynamic property market. Our commitment to excellence and our deep understanding of the local area enable us to provide unmatched services to our clients. Our team of experienced professionals is dedicated to finding the perfect match for each client, whether they are searching for a new home or an investment opportunity. We pride ourselves on our ability to adapt to the evolving needs of London's diverse population, offering a range of properties that cater to various preferences and budgets. Join us as we continue to shape the landscape of London's SE1 district, creating vibrant communities and lasting legacies.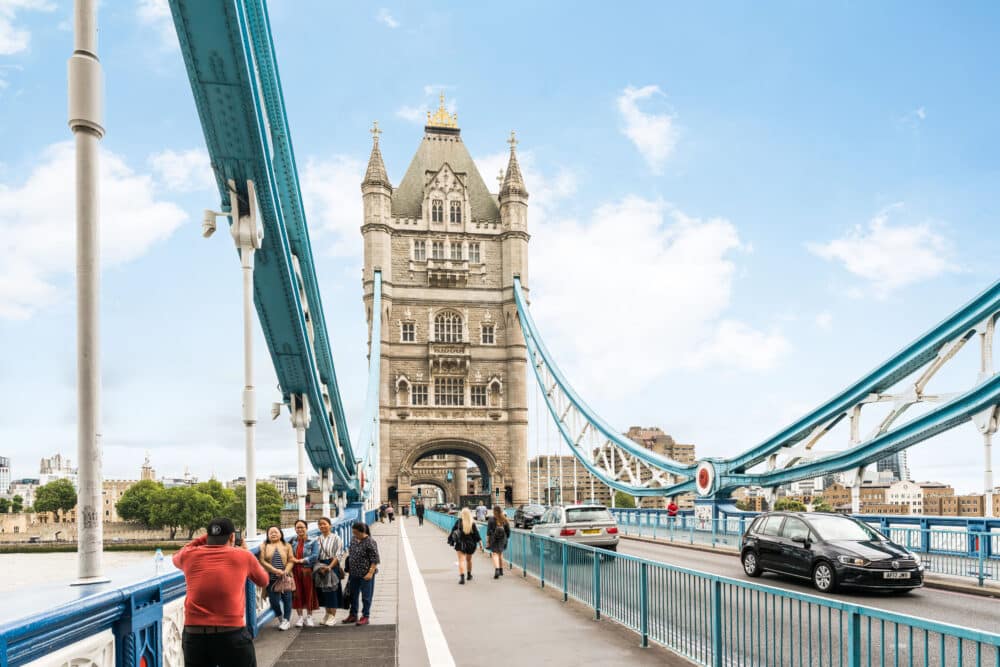 The SE1 Housing Challenge
SE1, renowned for its rich cultural tapestry and economic vitality, presents a set of unique challenges within the property sector. The area's popularity has surged in recent years, driving an increased demand for diverse housing options. This vibrant district offers a wide range of living spaces, from sleek, modern apartments to classic, elegantly designed townhouses. The variety is truly astounding, catering to a spectrum of tastes and lifestyles. However, finding the right match in such a dynamic market can be a daunting task.
Navigating this bustling property landscape requires expert knowledge and insight. The rising demand has led to a competitive market, with properties ranging from luxurious, high-end residences to more affordable, yet still stylish, options. This diversity reflects the eclectic character of SE1, where history and modernity blend seamlessly.
For potential homeowners and renters, the choices are both exciting and overwhelming. Each neighbourhood within SE1 boasts its own unique charm and amenities, offering something special for everyone. Whether it's the scenic views along the Thames, the artistic allure of the Southbank, or the historic richness of areas like Borough and Bermondsey, SE1 encapsulates the essence of contemporary London living.
In response to these challenges, estate agent professionals in the area are adapting their strategies to meet the varied needs of their clients. They are utilising advanced tools and local expertise to streamline the property search process, making it more efficient and less stressful. Their goal is to connect individuals and families with their ideal homes, where they can thrive and become part of SE1's vibrant community. As the district continues to evolve, the property sector remains a pivotal element in shaping its future, ensuring that it remains a desirable and inclusive place to live and work.
Personalised Service: Our Key Differentiator
What distinguishes Alex & Matteo in this competitive landscape is our unwavering commitment to personalised service. We recognise that each client has distinct needs and preferences, which vary significantly from one individual to another. Our team of experienced agents is dedicated to understanding these unique requirements, thereby ensuring that we match tenants with homes that ideally suit their lifestyles and assist landlords in finding reliable and suitable occupants for their properties.
Our approach is rooted in a deep appreciation of the individuality of each client. We take the time to engage in detailed consultations, listening attentively to our clients' desires and concerns. This enables us to tailor our services to meet their specific expectations. Whether it's a family looking for a spacious home close to schools and parks, a professional seeking a modern apartment near transport links, or a landlord requiring trustworthy tenants, we strive to provide solutions that align with their individual goals.
At Alex & Matteo, we believe in building lasting relationships with our clients. This relationship-centric approach underpins everything we do. By offering consistent support and advice, we aim to make the process of renting, buying, or letting as seamless and stress-free as possible. Our agents are not just facilitators of property transactions; they are trusted advisors who go above and beyond to ensure client satisfaction.
Moreover, our knowledge of the SE1 area and its property market is unparalleled. We keep abreast of the latest market trends and legislative changes, which allows us to offer informed and up-to-date advice. This expertise, combined with our personalised approach, positions us ideally to navigate the complexities of the property sector, ensuring that our clients' property journeys are successful and rewarding.
Community Engagement and Market Knowledge
Our understanding of SE1's property market is a direct result of our active engagement with the local community. We continuously immerse ourselves in the area, keeping abreast of the latest developments, zoning changes, and market trends. This comprehensive knowledge equips us to provide insightful advice tailored to a diverse range of clients, including first-time renters, seasoned landlords, and investors.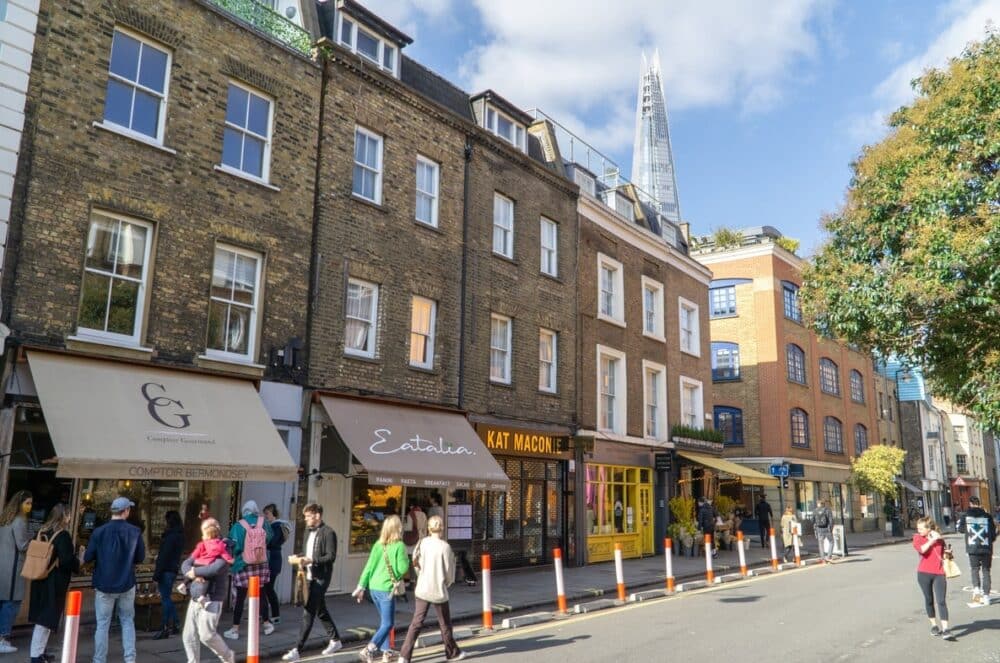 Being deeply rooted in the community allows us to gather a nuanced understanding of the evolving landscape of SE1. We monitor changes in the property market, from fluctuations in rental and sale prices to emerging hotspots and shifts in buyer and tenant demographics. This enables us to offer our clients real-time, relevant information, ensuring they make well-informed decisions.
For first-time renters, navigating the complexities of the property market can be particularly challenging. Our team is dedicated to simplifying this process, offering guidance on everything from understanding lease agreements to identifying the right neighbourhoods that align with their lifestyle and budget.
Seasoned landlords benefit from our expertise in property management and our ability to stay ahead of legislative changes. We provide them with up-to-date information on landlord responsibilities, market valuations, and effective strategies for property maintenance and tenant retention.
Investors, on the other hand, look to us for strategic insights into the property market. Our understanding of local zoning laws, development plans, and investment trends enables us to identify lucrative opportunities and offer advice on long-term investment strategies.
At the core of our service is a commitment to adding value to our clients' property experiences. Whether it's helping someone find their first home, supporting a landlord in managing their portfolio, or guiding an investor towards a profitable venture, our deep understanding of SE1's property market is pivotal. We are not just agents; we are advisors, mentors, and partners in our clients' property journeys.
Sustainable Practices for a Greener Future
Recognising our responsibility towards the environment, we passionately advocate for sustainable practices in property management. We are committed to promoting eco-friendly initiatives, understanding the critical role that the property sector plays in contributing to environmental sustainability. Our efforts are focused on supporting properties that incorporate energy-efficient features, thereby contributing to a greener and more sustainable SE1.
Our approach involves actively encouraging landlords and property developers to adopt eco-friendly designs and technologies. This includes the integration of renewable energy sources, such as solar panels, the use of energy-efficient heating and cooling systems, and the implementation of sustainable building materials. We also advise on the installation of insulation and double-glazed windows to enhance energy conservation.
For tenants and buyers, we highlight the benefits of living in environmentally friendly properties, not only in terms of the positive impact on the planet but also regarding the potential cost savings on energy bills. Our portfolio increasingly includes properties that boast green credentials, catering to a growing demand for sustainable living spaces.
In addition to promoting energy efficiency, we advocate for water conservation measures, waste reduction practices, and the incorporation of green spaces in property designs. We believe that these practices contribute significantly to enhancing the quality of life in SE1, making it a more attractive and liveable area.
Our commitment extends beyond individual properties to the broader community. We engage in local initiatives and partnerships that focus on environmental sustainability, recognising that a collaborative approach is essential in making a meaningful impact.
Conclusion: Your Go-To Experts in SE1
As SE1 continues to evolve, Alex & Matteo Estate Agents remain at the forefront, offering innovative, personalised solutions in the property market. Whether you're looking to rent, let, or invest in SE1, our team is here to guide you every step of the way.